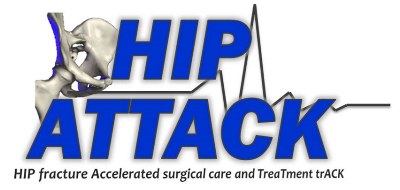 OFFICIAL REGISTRATION
for the HIP ATTACK Final Investigators' Meeting
to be held in Toronto, Ontario
Friday, November 1st, 2019
Delegates must complete the registration form no later than Friday, September 6th, 2019.
We must receive the registration form even if you are NOT attending the meeting, so we can CANCEL pre-booked room reservations. Upon successful submission of your registration form, a copy should be received via email.
Below is a tentative schedule of events for the meeting:
Thursday, October 31st – Guest arrivals, dinner at hotel using a hotel voucher provided upon check-in.
Friday, November 1st – The Hip ATTACK Investigators' Meeting will start after breakfast. Lunch will be provided, along with dinner that evening.
Saturday, November 2nd – Guest departures (if not staying for the PCC). If you are extending your stay, you will be able to change your departure flight on the registration form.
*Please note these times are subject to change. You will receive a confirmed timeline with further details prior to the meeting
Any inquiries regarding your flight, please email wendy@heminggroup.com
Any inquiries regarding the meeting or accommodations, please email hipattack@phri.ca
Thank you and we look forward to seeing you in Toronto