Experience Mexico in a New and Grand way whether you would like to hold a Meeting or to treat a special Employee to a fabulous time…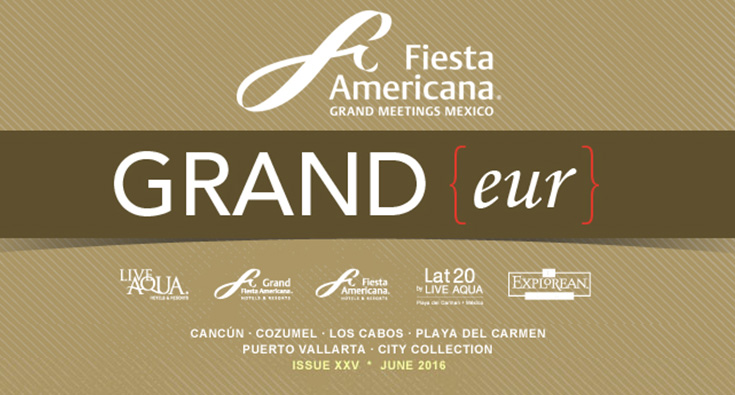 Fiesta Americana Grand Meetings Mexico offers a unique portfolio of distinctive properties in Mexico's most sought after destinations offering a GRAND(eur) experience that exceeds expectations.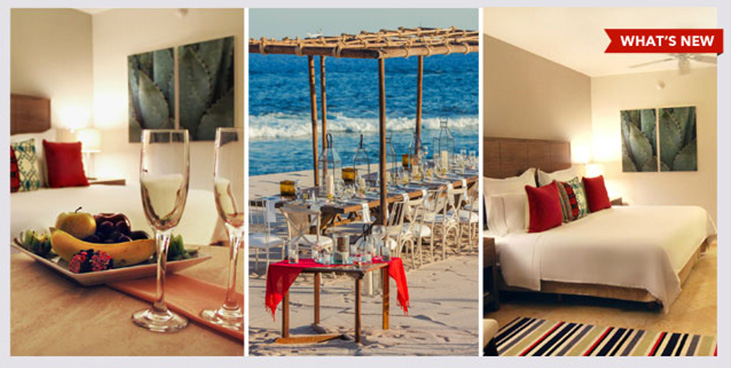 GRAND FIESTA AMERICANA LOS CABOS GOLF & SPA NEARS COMPLETION ON COMPREHENSIVE RENOVATIONS AND UPDATES AT ITS AWARD-WINNING RESORT
Already a much lauded, award-winning resort in Los Cabos, Grand Fiesta Americana Los Cabos Golf & Spa has remained a gem in Los Cabos for groups and incentives because of its unwavering commitment to the very best. This commitment to excellence can be seen in the latest updates to the resort that include:
Renovated Rooms & Suites – Completed!
New restaurant BLU – June 2016
New Lounge Bar – Summer 2016
New Lobby Furniture – Summer 2016
Check out all that's new and exciting at Grand Fiesta Americana Los Cabos Golf & Spa!

EXPERIENCE THE CHARM AND LUXURY THAT IS GRAND FIESTA AMERICANA LOS CABOS ALL INCLUSIVE GOLF & SPA
At Grand Fiesta Americana Los Cabos All Inclusive Golf & Spa, your group stay or incentive will be filled with exclusive details, luxury and distinction. This is an exceptional resort where everything has been planned for you to meet and relax in Grand Style. You'll be amazed by the subtle details and level of service.
Grand Fiesta Americana Los Cabos All Inclusive Golf & Spa offers 249 elegant and comfortable rooms, free Wi-Fi access, first-class gourmet cuisine, eight à la carte restaurants, five bars including a swim-up bar, five swimming pools, the SOMMA WineSPA, fitness center, exclusive access to the region's top golf courses and facilities for social or business events.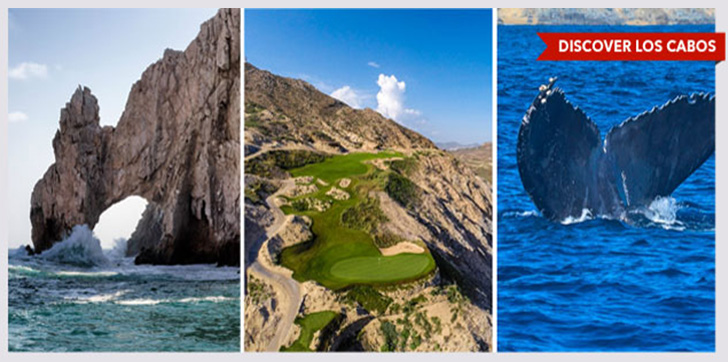 EXPERIENCE THE MANY THINGS TO DO IN LOS CABOS
Los Cabos is known as "The end of the earth" as it is the last area of land in the Baja California Peninsula. Part of the fun of this destination comes with exploring the region's two dramatically distinct personas. Tranquil San Jose del Cabo retains the look and vibe of an authentic Mexican town. Cobblestone streets, intimate restaurants and boutiques radiate from the central main square and mission church. Lively Cabo San Lucas, on the other end of the highway (called the Corridor), attendees will find funky bars and the slick Luxury Avenue Mall centered around the marina.
Here you will find luxury, golf courses, and fun alongside the Pacific Ocean and Sea of Cortez. Popular things to do include:
Golfing at some of the best courses in all of Mexico
Horseback riding
Deep sea fishing
Sunset sailing
Scuba Diving and Snorkeling
ATV tours
Whale watching
And so much more
Call the Meeting Planners at Heming Group to make it a special event at 905-639-8424.
Learn more about Travel Incentives>>
Learn more about Corporate Meetings>>