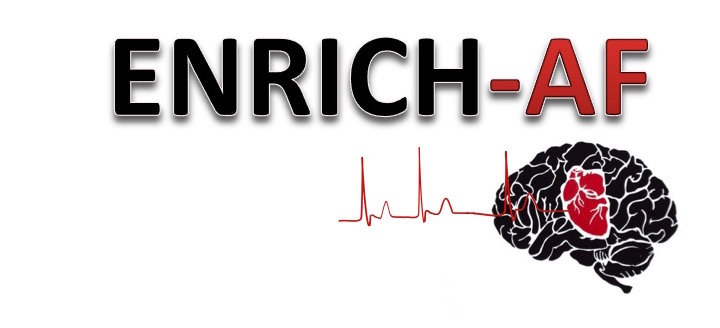 ENRICH-AF EUROPEAN INVESTIGATORS' MEETING – REGISTRATION
Dear Colleagues,
We are delighted that you will be attending the European Investigators' Meeting in Prague, Czech Republic on September 28th, 2022 at the Hilton Prague Hotel. Heming Group is organizing aspects of this meeting on our behalf and will arrange all of your flights and accommodations. Completing the information on this registration site will facilitate the planning of your travels! We look forward to seeing you in Prague to review key aspects of the scientific study protocol and implementation of the protocol at your site, recruitment targets and strategies, follow-up and patient retention, and data quality/integrity.
Please note the following:
1. Delegate must complete the registration form no later than August 12th, 2022
2. We must receive the registration form even if you are NOT attending the meeting, so we can CANCEL pre-booked room reservations. Upon successful submission of your registration form, a copy should be received via e-mailed.
3. We are inviting 2 attendees from your site, either 2 Investigators or 1 investigator and 1 research coordinator.
4. We anticipate the arrivals on September 27th, 2022 for an evening reception. The meeting on September 28th, 2022 will begin early morning (~8:30am) and finish mid afternoon to allow for all meeting participants to depart.
Please see the tentative schedule of events for the meeting and note that a detailed itinerary will be provided to you.
MEETING LOCATION
Hilton Prague Hotel
Pobřežní 311/1, 186 00 Praha 8-Rohanský ostrov, Czechia
PRELIMINARY ITINERARY*
Tuesday, September 27th, 2022
3:00pm –
Registration
7:00pm – 10:00pm
Dinner Reception
Wednesday, September 28th, 2022
7:00am – 8:30am
Registration
7:00am – 8:00am
Breakfast
8:30am – 12:00pm
Investigators meeting
12:00pm – 1:00pm
Lunch
1:00pm – 3:00pm
Investigators meeting
Additional Comments:
*Please note these times are subject to change.
Thank you and we look forward to seeing you in Prague!